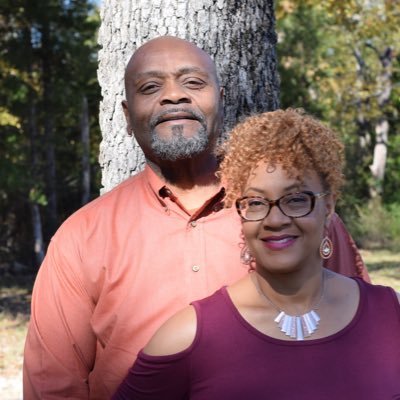 At Your Vine Connection Ministry (YVC), we have a simple hope: to connect people to Jesus Christ through sound, practical, biblical teaching and discipleship.
Pastor Detrater (Tre') Roberts and Erika Prelow Roberts founded YVC. The basis of our ministry stems from John 15:4. Jesus said that "we are the branches, and He is the vine."
YVC ministry helps people get connected to Jesus, feeds them the Word of God with Biblical Integrity (sticking to the Word), and equips them to do the work of the ministry. We believe in the biblical principles of teaching, preaching and discipling so that people can become mature. We look forward to expanding the ministry from online to a location in the Clinton/Jackson area to be the hub of our community outreach.
I teach with simplicity so that everyone can understand the simple, yet powerful truth of God's Word. I have over 25 years of ministry experience that began in Baton Rouge, LA, where I attended World Evangelism Bible College and South Florida Theological Seminary. I was ordained in 2008. I have been married to Erika Prelow Roberts for over 25 years. We have four children and one grandchild.
We have a long history of community outreach and mentoring youth, through church, jobs and nonprofits. We taught youth at an after-school program in a rural town in Louisiana. Shortly after we moved to Mississippi in 2008, we started a nonprofit through which we operated an organic, community garden in West Jackson.
I have mentored a group of young men, who began as volunteers in the garden, for over 10 years. My wife has been serving women through Bible Studies, fellowship and mentoring.
No matter what your Christian background is (or isn't), we hope you'll join us for Sunday service and weekly Bible Study. Here at Your Vine Connection Ministry, you'll find a community of people of all sizes, stripes and colors, and we welcome everyone--including you.